All About Recording Studio.com
Let's take a minute or two to get introduced. As the name would indicate, we are a site that is dedicated to all things recording, ah, but that's just one part of the story.
You see, in real terms, we are actually dedicated to all things Sound.
After all, recordings don't happen in a vacuum. They are the combination of many factors, human and technical alike.
Like you, a good number of us here at RecordingStudio.com are performing musicians as well as respected recording industry veterans, recording school grads, inventors, studio owners, teachers, and we are as one, passionate and dedicated to this thing we call sound.
It is in this spirit that we hope to to create an inspired, nurturing community-based site that encourages all that is new in our exciting field, while also honoring the time tested methods and experience that "old school" brings to the table.
In addition to providing you with the latest industry news, we will also be featuring interviews, webinars, product reviews, clinics and much, much more. We also look forward to exchanging ideas with all of you via our social media platforms.
These are exciting times in every aspect of the music business, and we look forward to exploring it all together with you!
RecordingStudio.com founder Robbie Konikoff has a long and varied history in the music business, dating back to the 1970's. After graduating from the Institute of Audio Research in NYC, Robbie joined Moog Music Inc. (yes vintage keyboard fans, THAT Moog!), where he served as Director of Artist/Public Relations from 1978 through 1984. While at Moog, Robbie established and administrated their professional endorsement program, oversaw the planning, development, and implementation of all Moog Music promotions and maintained and directed the Artist clinician staff. In addition, Robbie organized all trade show activity and maintained all media correspondence. Oh yeah, he also hung out with Keith Emerson, Rick Wakeman and a whole bunch of other really cool synth pioneers.
After leaving Moog, Robbie spent three years at Pearce Electronics as their V.P. of Sales and Marketing. In 1989 the recording bug came calling and Robbie opened Audio Magic Recording studio in upstate NY, where he continues to navigate the sea change in our field with humor and grace as the studio enters its second quarter century.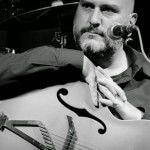 As we mentioned earlier, our staff are a multi talented bunch and nowhere is that more true than with our resident online marketing/SEO guru Paul Ceppaglia. A graduate of the prestigious SUNY Fredonia School of Music, Paul is an accomplished multi-instrumentalist and recording engineer/producer. Over the past two decades, Paul has worked with some incredibly talented folks including Van Morrison, John Lee Hooker, Faith No More, Steve Earle, Shawn Colvin, Suzanne Vega, Los Lobos and Freddy Cole and shared the stage with the Goo Goo Dolls. Black 47, The Smithereens and many many more. Paul was inducted into the Buffalo Music Hall of Fame in 2009 with his band McCarthyizm. Paul is also an adjunct professor in the Audio Recording and Production Department at Niagara County Community College.We think he's great and know you will too!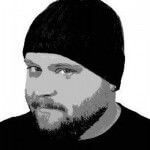 Jae Daniel is a songwriter, musician, engineer, and producer living in Western New York. With his band, Eden, he released two albums and an EP, and spent the better part of a decade touring the US. In 1997 Jae founded N40° Records to serve as label and publisher for his own creative work. He then went on to study production and engineering at the Academy of Art University and Berklee College of Music.
After Berklee, Jae set out to be a freelance engineer and producer, bouncing around the US from New York to Los Angeles, Nashville to San Francisco, and everywhere in between. Jae currently splits time between live and studio production in his home recording studio, Sessions Studios in Buffalo, or anywhere else a project requires.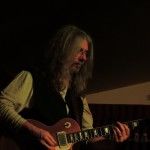 Rounding out the team is Marty Peters, who will be consulting and contributing in areas far and wide here at RecordingStudio.com. While you home and project studio enthusiasts may recognize Marty as the longtime author of Recording Magazines Reader's Tapes Review column, he is also a highly respected musician, engineer and producer. A long time Colorado resident, Marty's resume includes live sound and recording for the Telluride Bluegrass Festival, as well as Rocky Grass, E-town and many others. Although he has owed/operated a half dozen commercial recording studios, his real passion is home studio recording along with performing and invention. Marty is the creator of the Slider Instrument Support system and the Slider Piano Barre.
Since relocating to Western New York in the late '90's he has continued his multifaceted career. In 2014 he was inducted into the Buffalo Music Hall of Fame joining such greats as the Goo Goo Dolls, Ani DiFranco and RecordingStudio.com's Robbie Konikoff and Paul Ceppaglia.
In addition to our core group, you can expect a huge amount of insight from our industry friends and from you all as well. The word around here is community, and unlike a lot of places that promise it, we actually mean it.
See you soon!